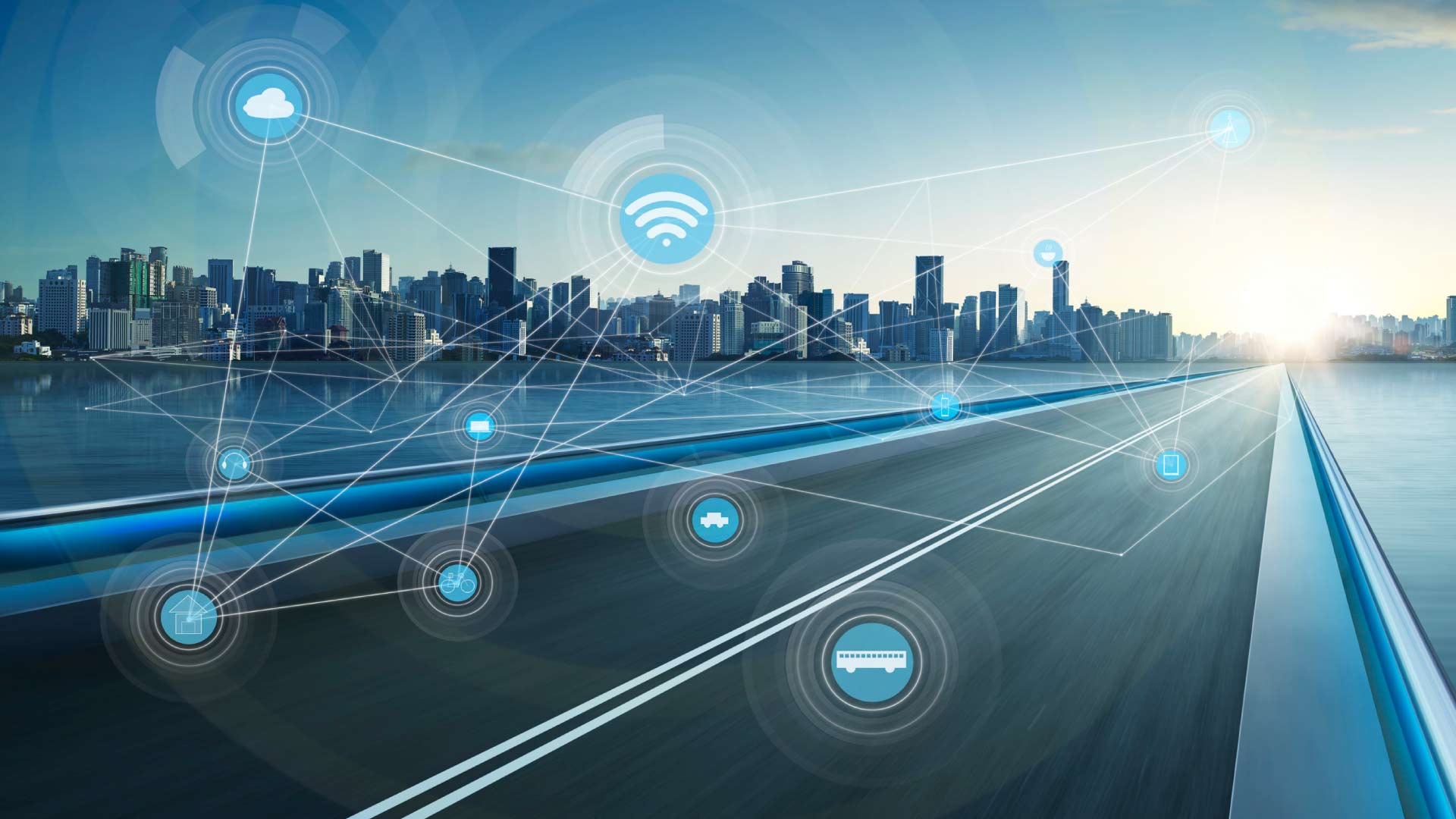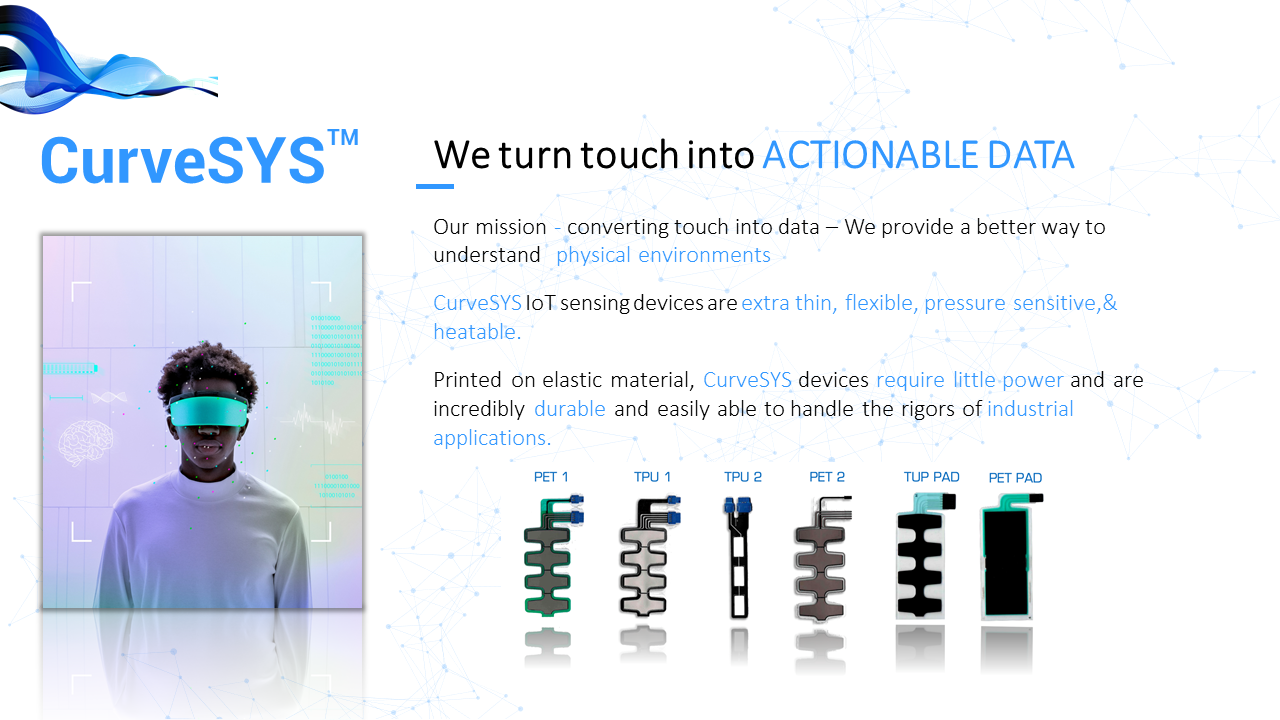 We turn touch into

| Actionable Data



Printed on elastic material, CurveSYS™ devices require little power
and are incredibly durable which makes them easily
able to handle the rigors of military applications.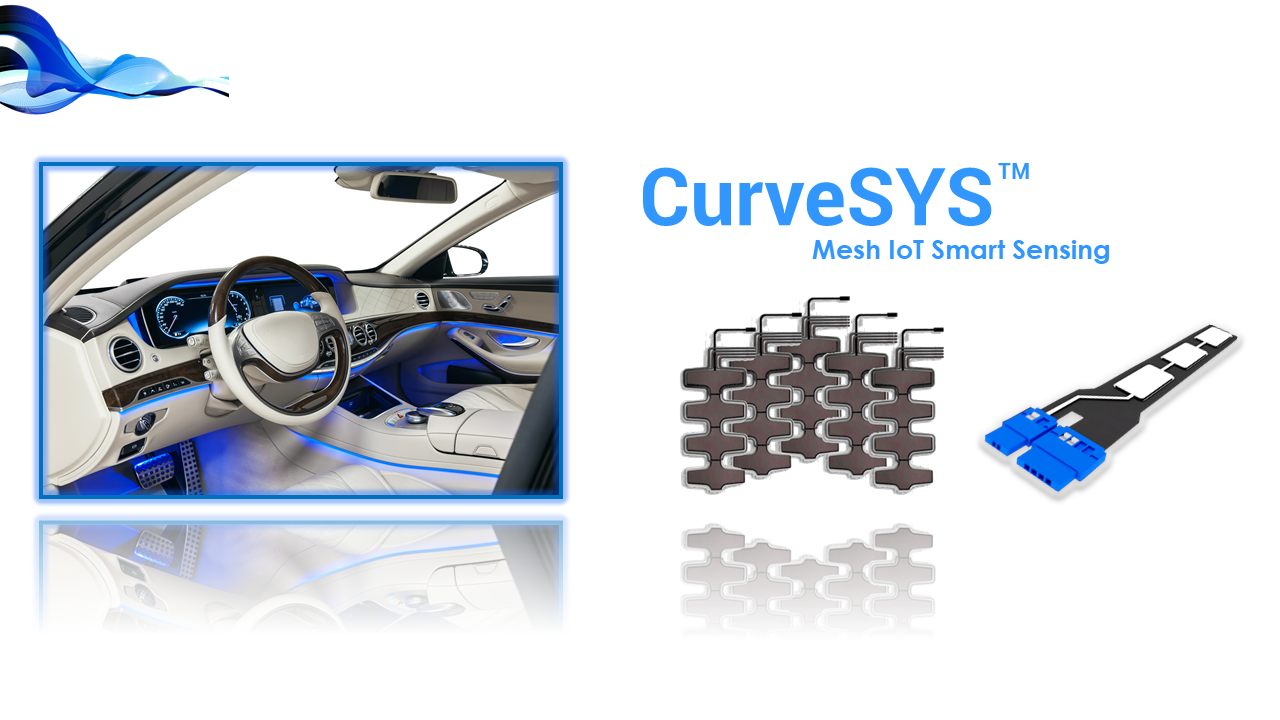 We turn touch into

| Actionable Data



The integration of CurveSYS™ into
vehicle interior & exterior fields
enables the creation of innovative and interactive surfaces
such as in the center console, the dashboard or the steering wheel rim.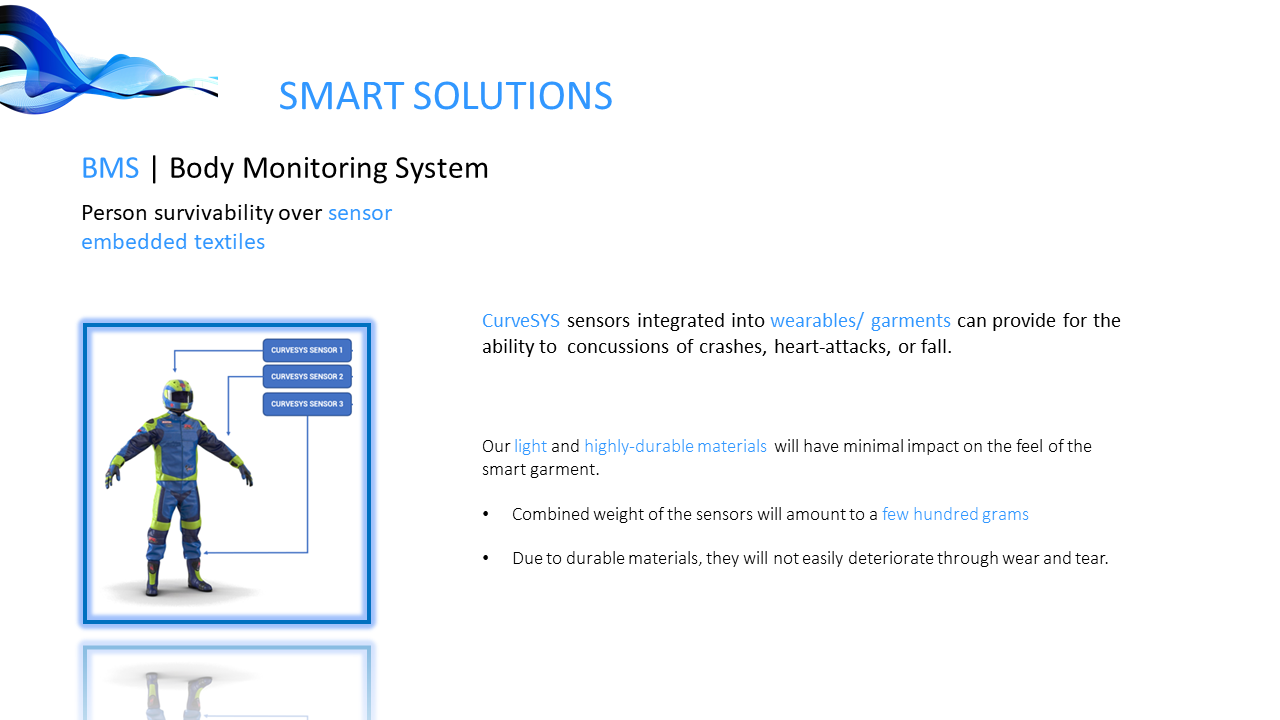 We turn touch into

| Actionable Data



The devices in the garment are meant to connect to
communication devices such as IOS, ANDROID or WINDOWS.
This will allow CURVESYS™ Mesh IoT Sensors to report
live physical data among the network to reveal action or specific injury.
.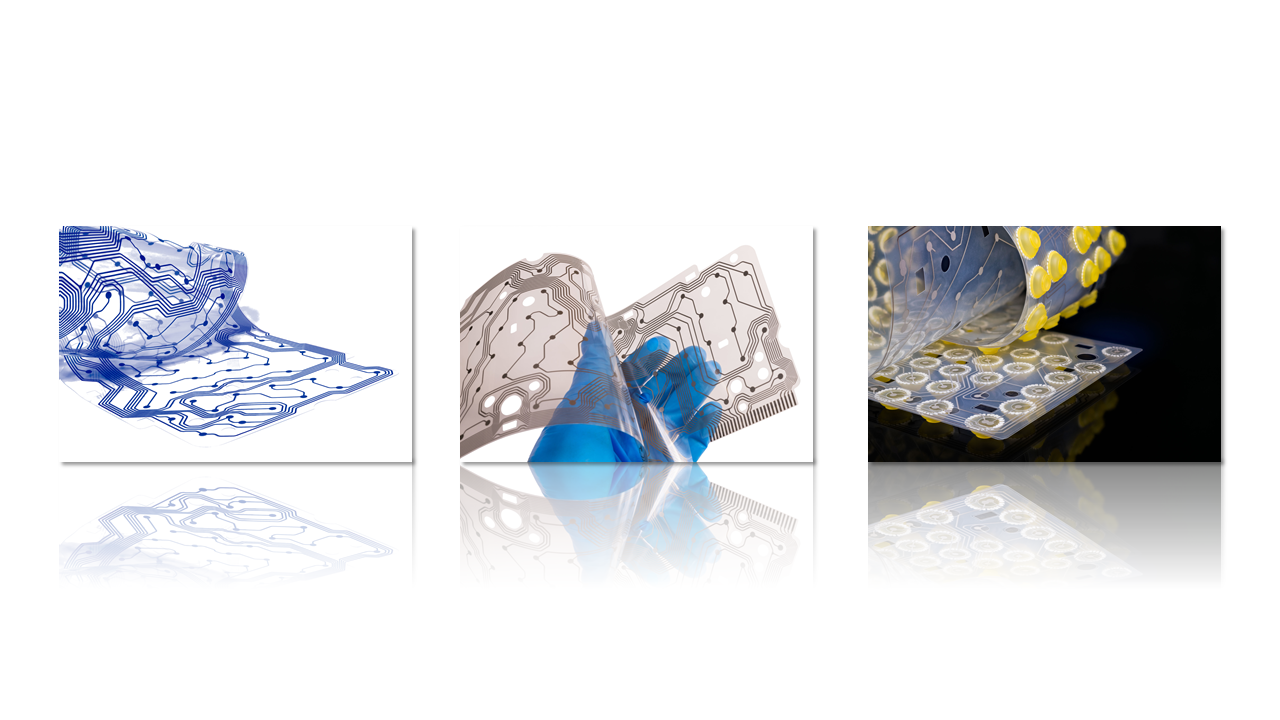 FLEXIBILITY



CurveSYS devices are printed on thermoplastic & elastomer
materials that makes our devices shock resistant.
Tests have shown our products exceed over 2,700 g-forces.
RELIABILITY
CurveSYS sensors are bendable for 3-dimensional surfaces.
The durable materials protect against aggressive environmental
influences such as heat, cold and moisture – this leads to long usability.
SEGMENTABILITY
CurveSYS™  devices are segmentable different segments
per the principle of Mesh IoT. The principle allows the measurement
of several zones per different specs. Special conductor path connections
allow a high level of redundancy.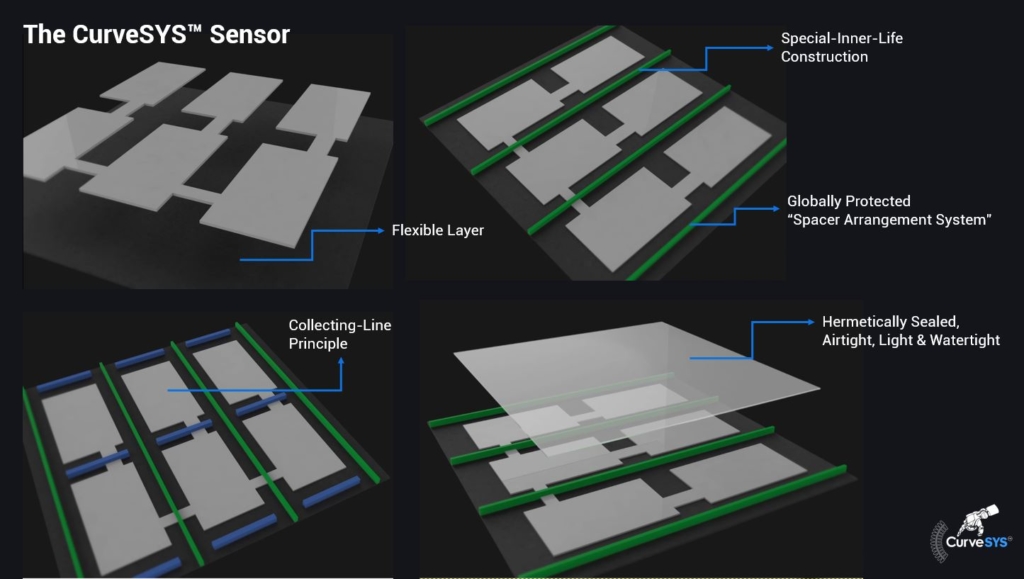 CurveSYS™

SENSOR PORTFOLIO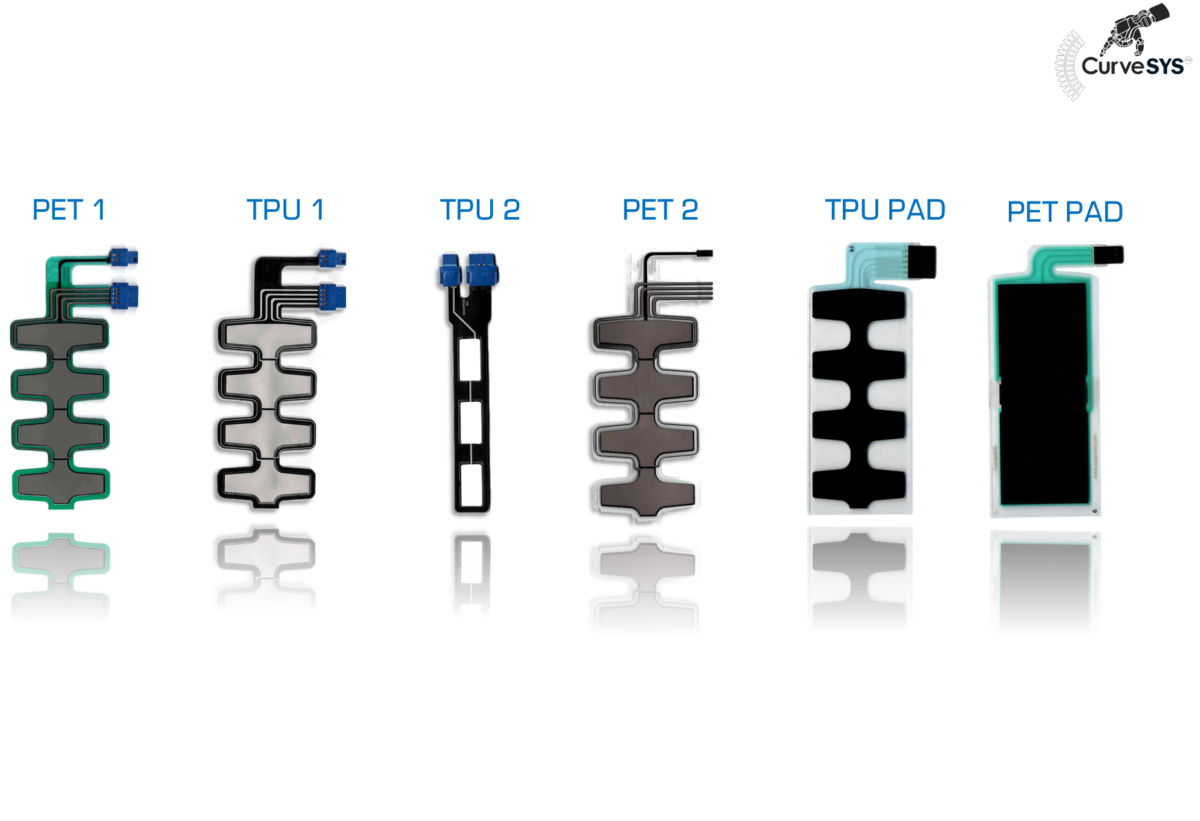 CurveSYS™ Flexible Sensor´s

Unique Selling Points



CurveSYS ™ sensors have a different internal design than

conventional sensors


because they can withstand
many

more switching cycles

and


especially in curved applications

.
This requires

special cells


which always

operate independently

.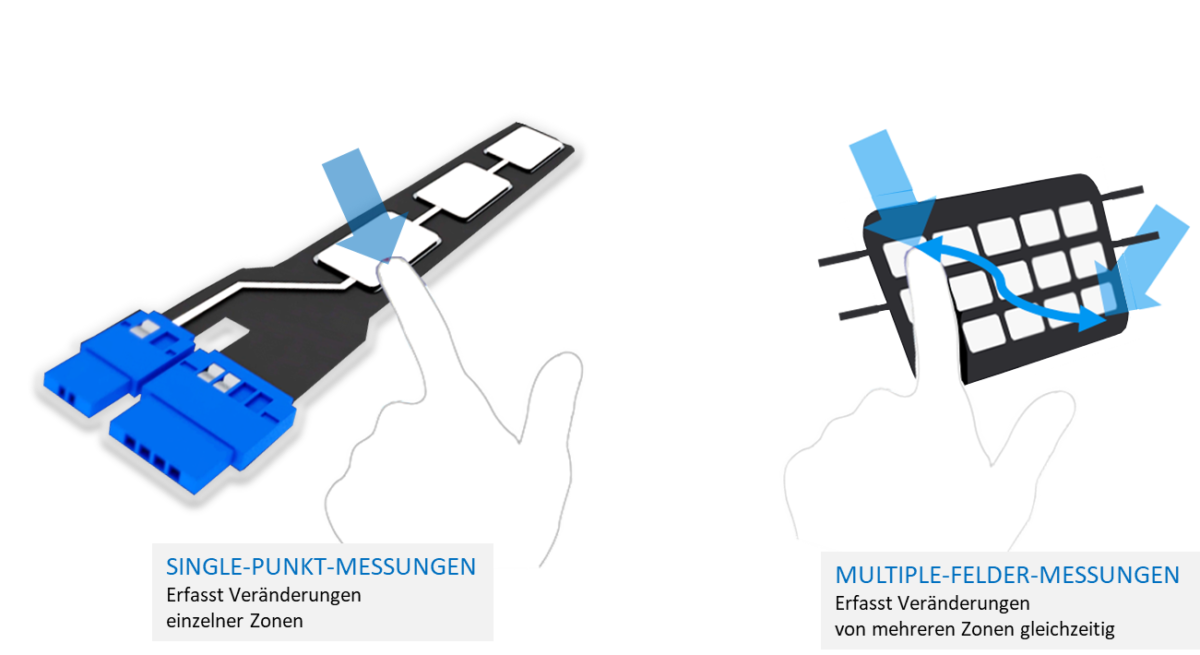 CurveSYS™ Flexible Sensor´s USP:
Special-Inner-Life Construction

Globally Protected "Spacer Arrangement System"

Flexible Layer

Collecting-Line Principle (Effective Allocation Of Zones)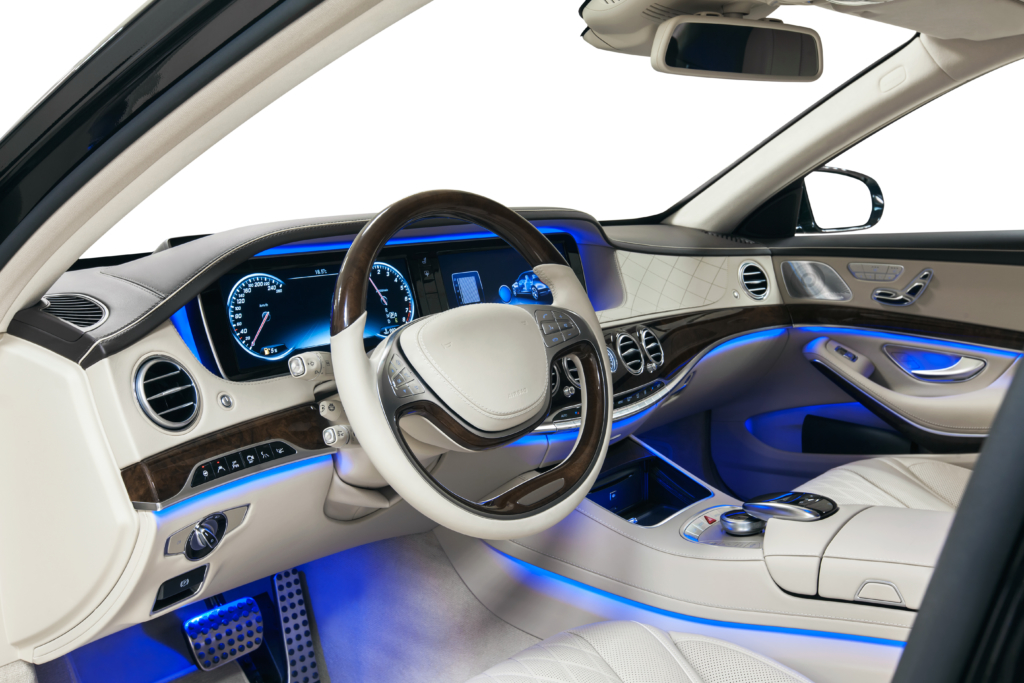 CurveSYS™ Smart Interior Surface:
Special-Surface Construction

Construction: Sensing & Heating in 1 Part


Globally Protected To Be Implemented Under Hard-To-Reach Areas

Allocation Of Functions


Backlighting Functions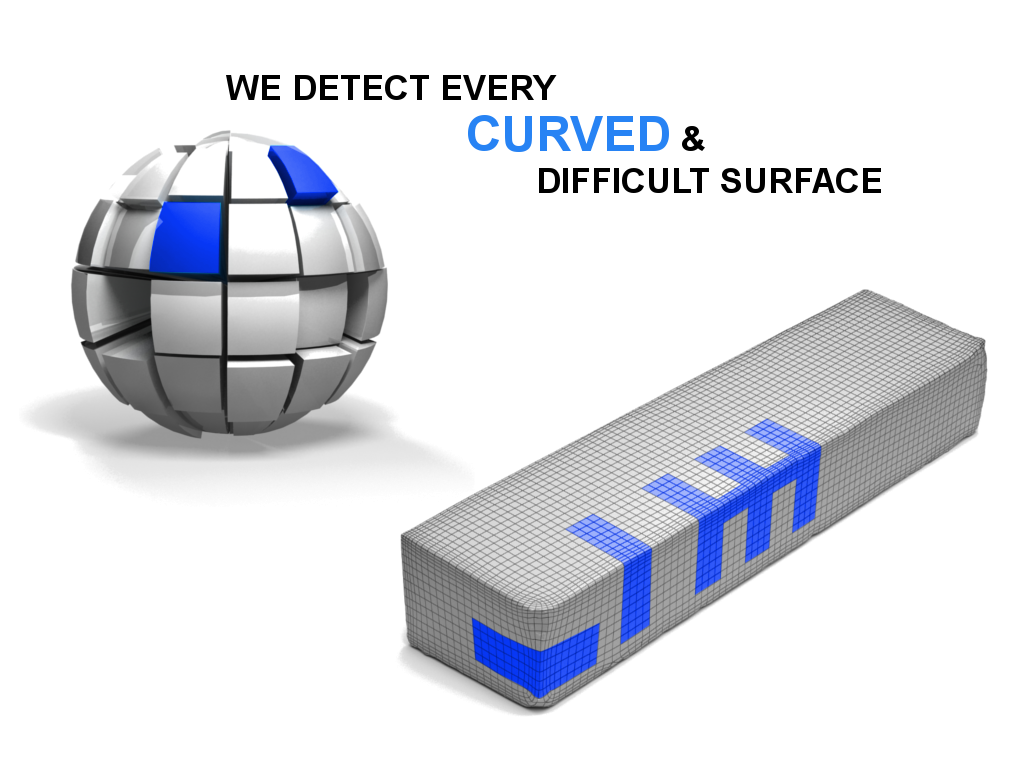 CURVESYS™

– New USP´s 2020

CurveSYS™ sensors are ideal for hard-to-reach surfaces. The globally patented CurveSYS™ sensor technology enables round, rectangular or polygonally shaped objects to be detected.
CURVESYS™

– AFTERMARKET PORTFOLIO 2020

CURVESYS™

– PORTFOLIO | AUTOMOTIVE & GAMING 2021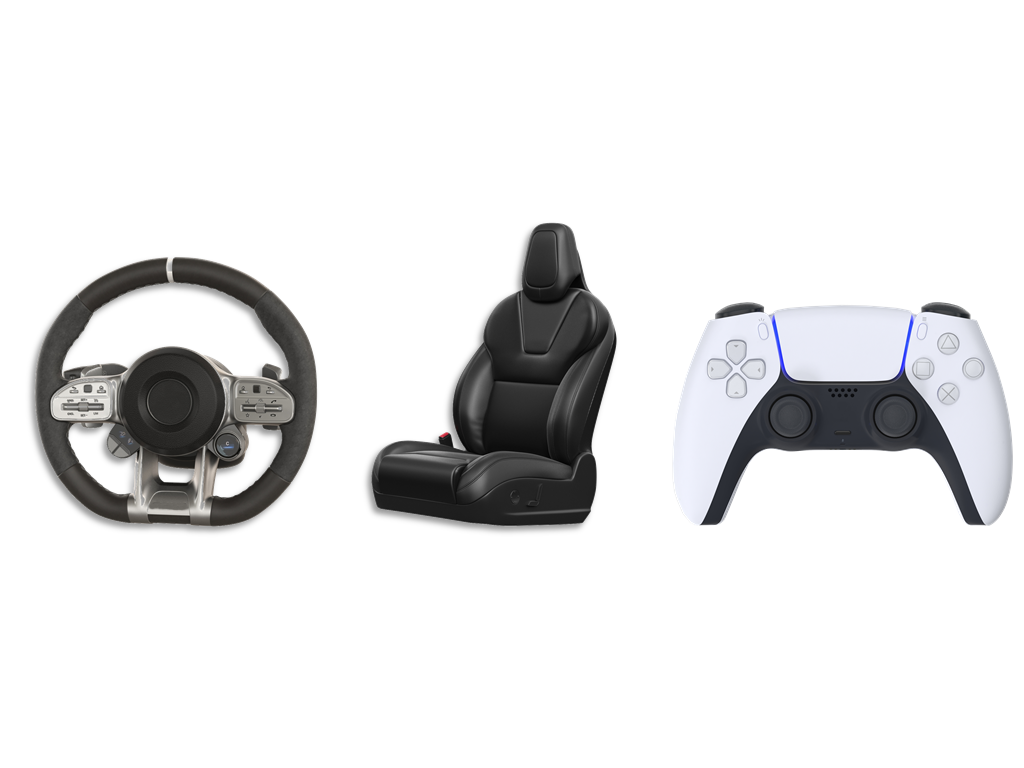 CURVESYS™

– ROBOTICS 2020

CURVESYS™

– THE FUTURE OF FLEXIBLE SENSOR TECHNOLOGY
INNOVATIVE FATIGUE-
DETECTION

CurveSYS™ is an innovative and easy-to-implement solution for the entire transportation industry to improve traffic safety and increase comfort for the operator. (Automotive, commercial vehicles, aircraft, shipping, motorcycles, railway industry, etc.)
APPLICATIONS IN
STUDIES
CurveSYS ™ sensors are used in the latest concepts and studies.
Due to their flexibility and their innovative advantages, new fields of application are created every day. CurveSYS ™ sensors enables modern communication´s for innovative surfaces!
THE MULTI-
FUNCTIONAL SENSOR
Whether steering wheel, joystick, gear lever or yoke, CurveSYS™ sensors can be used in a great variety of steering elements due to its high flexibility and redundancy. A specific design of CurveSYS ™ sensors can be tailored for each customer. Desired and several functions as well as the implementation of
CurveSYS ™ sensors can be individually optimized for each client.
SPECIAL ZONE
ADAPTION
The subdivision of the sensors into zones brings enormous and numerous advantages. For example, three or four different functions can be embedded thus in the upper part of an steering wheel rim.

Flexible & Robust
CurveSYS™ convinces by high adaptability.

Hand-Detectiong in steering elements
3-dimensional surfaces of objects can be activated for contact recognitions.

High reliability
Various commands can be implemented in controls. Hard to reach areas can be evaluated carefree.

Ultra Slim 0.17 mm
The new generation of CurveSYS™ sensors impresses with its ultra-thin design.

Model Variations
Model variants provide each customer a variety of applications.

Fast Manufacturing Possibilities
Due to international manufacturing locations, fast productions are possible.
The CurveSYS™ package for OEMs includes an  steering wheel, an evaluation electronics (optional CPU, CAN or LIN BUS) and a MINI CPU or tablet. The Packages are compatible for OEM tests.
.
The versatility of the CurveSYS sensors is highlighted by its USP's such as heat and cold resistances as well as special construction and unique  cell formation.
CurveSYS™ is with a sentence an "Emergency and Monitring System for Vehicles". In cases such as an accident, the operator would be located immediately by GPS-Trackers to set up an emergency call (E-call) as well as to activate rescue chains and notify insurers and family members.
The CurveSYS™ sensors are an reliable and pressure-sensitive mechanisms. Specifically, this means that the sensors can preemptively detect critical situations in steering wheels and communicate with them (eg e-call, driver fatigue monitoring, etc.). Due to their innovative flexibility, the CurveSYS™ sensors are ideal as a quick retrofit solution for companies and their fleet of vehicles, for example. in the field of more and more operated long-distance buses and chauffeur services.
Design and implementation options of CurveSYS™ sensors can be optimized individually for each customer. The customer will be assisted in design, implementation and selection of functions by CurveSYS Team.

The sensors are specially designed to be positioned into sheating. Thanks to their flexible features and constructions, hard-to-reach and hard-to-grasp areas can be covered and evaluated.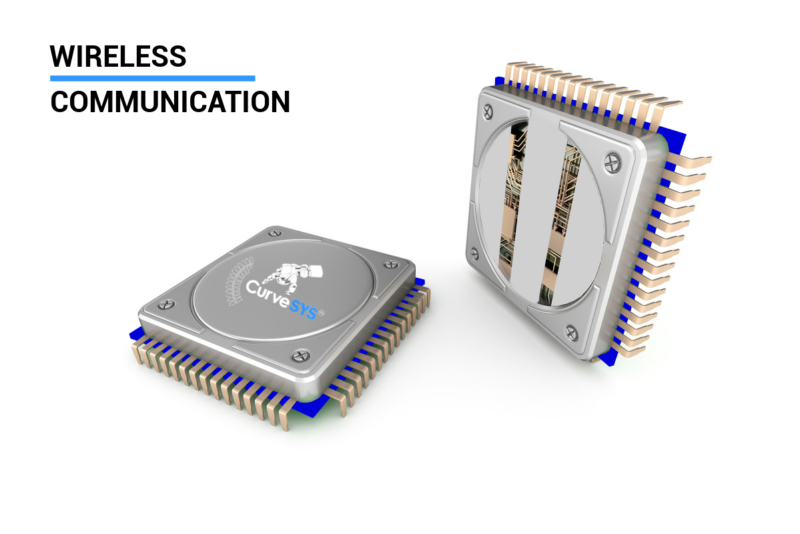 CURVESYS™

–  THAT´S WY WE ARE SO UNIQUE

CurveSYS™ provides a flexible contact and pressure sensors solution which can be used in any control element.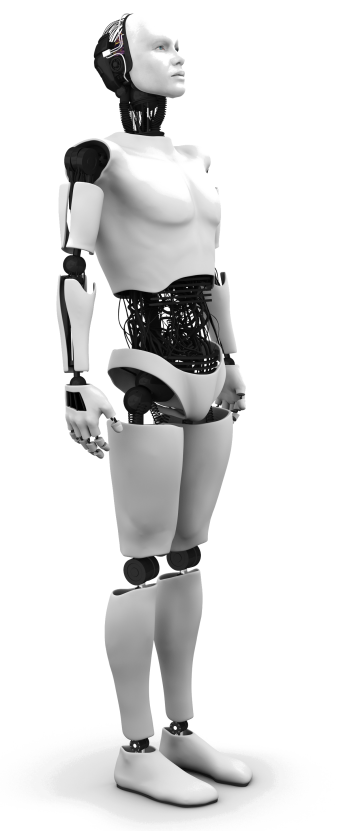 GROUND-BREAKING
STATE-OF-THE-ART

SENSOR TECHNOLOGY
 3-dimensional surfaces can be used very effectively. Due to the special design and inner-life construction, a long-term and robust function is ensured.
CONSTRUCTION
CurveSYS ™ CELL CONSTRUCTION
SENSOR & HEATING COMBINATION
0.18 MM – 0.85 MM CONSTRUCTION THICKNESS
SUITABLE FOR MASS PRODUCTION
MATERIAL
ELASTOMERIC & FLEXIBLE COMPONENTS
COLD & HEAT RESISTANT
DEFORMABLE
EMC & ESD COMPATIBLE
PROPERTIES
ELASTIC & ROBUST
CAPTURE OF CONDUCTIVE MATERIALS
CAPTURE OF NON-CONDUCTIVE MATERIALS
HIGH RELIABILITY
Newly developed sensor generation, especially for hand detection, is our most innovative hardware. The multi-purpose fields of CurveSYS™ sensors provide a  unique selling point, revolutionize the market of autonomous driving.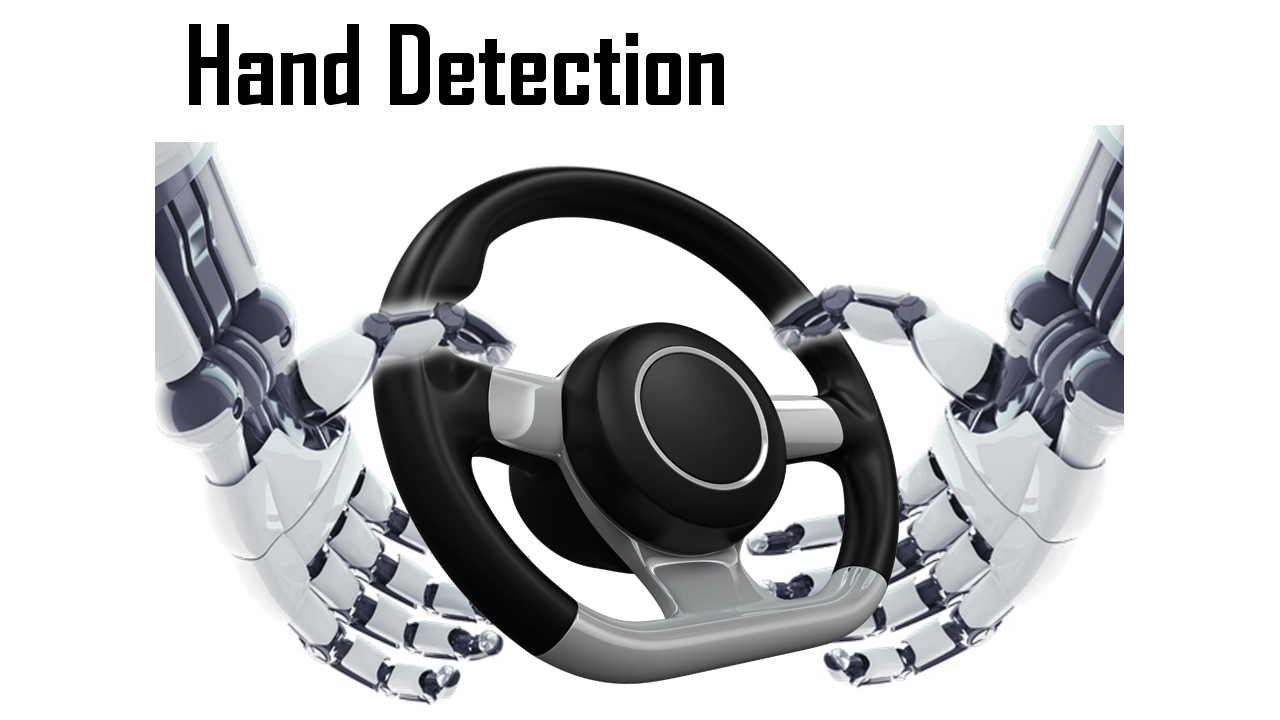 Tomorrow's Sensor Technology, Today.
Evaluation as Emergency- and Monitoring System (E-Call)

Multi-Functional-Sensing (Hot-Spot Gadgets/Rim)

Implementable as a retrofit kit

Contact- , Position- and Forcemeasurement


Pressure-based hand detection technology
Coming SOON!
The implementation of the sensor technology as a retrofit, is a revolutionary milestone for all vehicles worldwide.
The selected elastomeric material is characterized by its exceptional high-temperature, flexibility and good wear and tear resistance.
.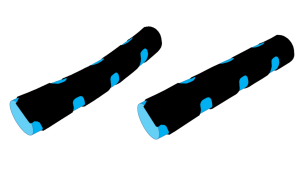 The versatility of the system is emphasized by his USP's such as heat, cold resistance as well as special construction and individual cell formation.
The Sensor system is an easy-to-implement solution for the entire transport sector to improve traffic safety and comfort for the operator. An additional admission of the sensors in levers, joysticks and other control elements are just as easy.
We are focusing on unique and flexible sensor design implementations, which will revolutionize the market of control elements and surface detections.
FOLLOW
CURVESYS™
ON SOCIAL MEDIA